Major Hj Azman Hj Zakaria (Rtd)
Partner
Haji Azman bin Haji Zakaria was born in Singapore and started his career as an Army Officer in the Malaysian Armed Forces in 1978 until his retirement in the year 2005 holding the rank of a Major. Serving the Malaysian Armed Forces in an exemplary manner, he was conferred with the following awards "Darjah Kebesaran Kesatria Angkatan Tentera (KAT-Federal), Ahli Mangku Terengganu (AMT-Terengganu), Pingat Jasa Malaysia (PJM - Federal), Pingat Negara Bangsa-Bangsa Bersatu (Bosnia) (PNBB(Bosnia)-Federal) and Pingat Perkhidmatan Setia (PPS-Federal)".

Haji Azman also holds an Advance Diploma in Law from Institut Teknologi Mara (now known as Universiti Teknologi Mara (UiTM)) in 1994, and a post graduate Diploma namely, Diploma in Strategic and Defence Studies from Universiti Malaya (1999), Diploma in Defence from the Ministry of Defence (1999) and Diploma in Syariah Law Practice (DSLP) from the International Islamic Universiti Malaysia (2005).

Whilst in the Malaysian Armed Forces, Haji Azman has held various appointment among them he was a Squadron Leader in the Armour Corp, Legal Officer and a Prosecutor at the Army Legal Department and instructor at the Army Wargame Center and the Armour School. He has also served the United Nation (United Nation Protection Force (UNPROFOR) as a Legal Advisor in Bosnia Herzergovina and Crotia in the early years of 1994 until 1997.

In 2005, Haji Azman opted for an early retirement to join Messrs Ahmad Daud & Associates as a partner. At Messrs Ahmad Daud & Associates, Haji Azman was responsible for all civil and criminal litigations matters. He was also actively involved in court martial and banking practice.

On 15 February 2012, Haji Azman together with Haji Mohammad Affendy left their former practice and formed Messrs Azman & Affendy.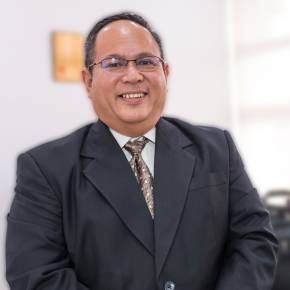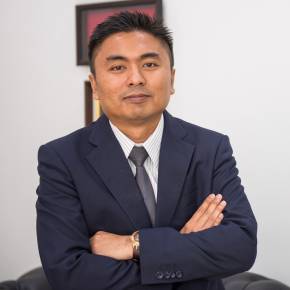 Muhammad Affendy Mohd Yusop
Partner
Haji Muhammad Affendy Bin Mohd Yusop was born on 20th November 1978 in Kuala Lumpur. He received his early education at the Maahad Hamidiah, Kajang Selangor Darul Ehsan and continued to further his education at the International Islamic University Malaysia where in 2002 he graduated with a LL.B (Hons.). Haji Muhamad Affendy obtained his Masters in Comparative Law (MCL) in 2004 from the International Islamic University Malaysia and in 2005 Haji Muhammad Affendy once more pursued for another post graduate studies and graduated with a Diploma in Syariah law practice from the same University.

Haji Muhammad Affendy bin Mohd Yusop started his career as a pupil in chamber at Messrs Azaine & Fakhrul and subsequently practiced at Messrs Hanif & Co as a criminal lawyer in Kuala Lumpur for 4 years. In 2006 he set up his own firm as a known as Messrs Affendy Yusop & Associates, however, in 2012 he merged his practice with Haji Azman and formed Messrs Azman & Affendy.

Haji Muhammad Affendy was active as a part time lecturer at the International Islamic University Malaysia lecturing on company law however he ceased lecturing when he decided to concentrate in his criminal law practice. With 14 years of experience, Haji Muhammad Affendy's practice is focus but not limited to criminal law, company law, banking law and convenyancing. Haji Muhammad Affendy is responsible for the Bangi office.
'Adil Safwan Ahmad Shaffie
Partner
'Adil completed his pupilage at Messrs R.V. Lingam & Co and started his practice at Messrs Nadzifah Sagunthala & Associates before joining this firm in 2015.

At Messrs Azman & Affendy, 'Adil was given the responsibility to handle all civil litigation matters. Although young in age 'Adil is credible to handle cases up to the appellate level.

'Adil graduated from University Technology Mara (UiTM) with a Bachelor of Legal Studies (Hons) and a Bachelor of Law LLB (Hons). In 2015 he has earned his Post Graduate Diploma in Syariah & Practise (DSLA) from the same University.